Sabre have been working with ACES for several years across the full range of marketing activities, where they act as an outsourced marketing team for us. We have been consistently impressed by their expertise, responsiveness and flexibility. Importantly they have very much felt like an integral part of our team rather than an outsourced partner.
Geoff Carter, CEO, Sabre Insurance
ACES Marketing have become a key part of our senior team in helping us to develop and implement an effective marketing strategy.  In the last 3 years, they have helped us to completely re design our website, marketing materials and communication strategy which has led to readily identifiable results in new opportunities, increased income and perception from our peers.  In addition to the genuine added value that they have brought to the table and their commitment to help us beyond any contractual obligations, it is also a real pleasure to deal with each member of the ACES team.
Mark Stevenson, MD, Anthony Jones Insurance Brokers
ACES Marketing have acted as a great catalyst to the businesses I work with. Intuitive , insightful, experts and thought provoking I have always found them to be exceptional
Steve Green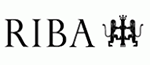 We engaged ACES to take a fresh look at our marketing approach and customer journey. They reviewed and updated marketing copy and the channels used, trialling and testing different approaches. They helped develop new messaging, focusing on specific areas to really engage with the target audience. They understood our aim and applied their knowledge and hard work to get results.
Both Amanda and Sarah have been wonderful to work with, they felt like part of the team, working with us to get the best results. It was a pleasure to work with them and I wouldn't hesitate to recommend them.
Amanda Winslade, RIBA
Amanda and Sarah are reliable and trustworthy insurance experts with a keen eye for marketing within the space. We thoroughly enjoy working with them.
Janthana Kaenprakhamroy
Whiteberry commissioned ACES Marketing to carry out a strategic review of our fledgling accountancy company and to produce a marketing plan to help get the business off the ground. Through a series of well structured meetings and their own research, ACES were quickly able to identify marketing opportunities we had not previously considered, which we were able to  successfully execute within the constraints of our modest budget. They were also instrumental in the design and development of both our website and corporate logo. Throughout the process we found Sarah and Amanda to be professional, enthusiastic and friendly. Furthermore, their creativity was blended with an admirable degree of realism.
Mark Gatford