Surrey Digital Marketing Agency
We are an experienced, results driven Surrey based marketing agency. Whether you need resources for a one-off project or are looking for ongoing marketing support, we can help.
We develop marketing strategies that are aligned exactly to your business goals using multiple disciplines including search engine optimisation (SEO), content and blog writing, email marketing, advertising, social media, print and website design.
"ACES Marketing have become a key part of our senior team in helping us to develop and implement an effective marketing strategy"
Mark Stevenson, MD, Anthony Jones Insurance Brokers
We are a full service marketing agency in Surrey who can help you with the entire marketing process from concept to delivery, or just dip into the bits you need. We're used to working with professional bodies like the FCA, so regulations, compliance & best practices are second nature.
Strategy & Planning
Your marketing strategy is formed by your business goals. Having the right strategy & planning in place is essential for success.
Design & Branding
Looking to create a new brand, refresh an existing one or update your website? Whatever your design need, we can help.
Driving New Customers
Let's push more of the right customers your way. We'll improve the whole journey & use the right marketing channels to help you achieve your goals.
Ongoing Support
We're here to support you. We can run your online activities & campaigns for how ever long you need.
We're a bunch of enthusiastic marketers, skilled designers & developers who come together to create inspiring work to meet you & your customer's needs.
We help you shape communications, drive sales & instil loyalty. Our experience means we get there quickly.
Who we've worked with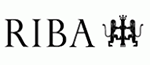 News
TikTok to Lead Social in 2022
In 2021 TikTok surpassed one billion active users. With 2.9 billion active users, Facebook remains the most popular social media…
Let's have a chat
Drop us a note and let's talk about what we can do for you.